SoFlo Pool Decks and Pavers of Palm Beach Gardens Services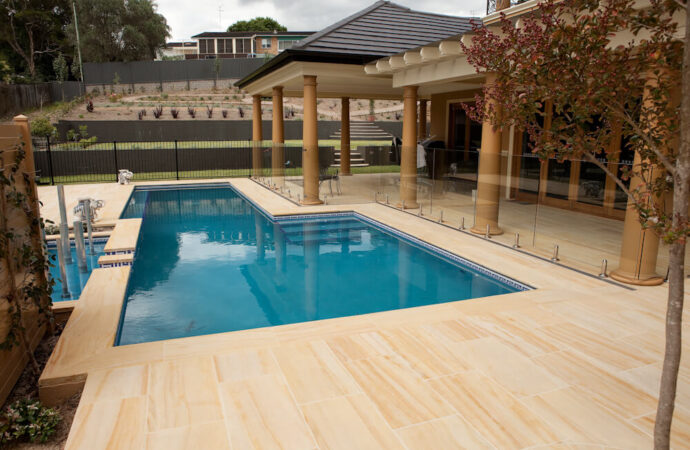 Working on your pool, whether commercial or residential, can become a hassle when you cannot access proper services. This is why people need to focus on getting access to reliable contractors that can help with maintenance and additional solutions for some projects. At SoFlo Pool Decks and Pavers of Palm Beach Gardens, we can assist you in every project for your pool area so that pool deck resurfacing and other needs are covered. Hence, you can call or email our team and expect us to provide full support and attention.
Unlike other companies and contractors, we have spent time perfecting our services and ensuring you get the best attention. Therefore, you can come to us and expect quality results so that your pool area is neat, durable, and unique. In case you have particular requests and projects, this isn't an impediment as we work around your needs and focus on how to get the best done for you. in other words, you can request any of our services or request a special service and project, and expect to receive the same attention to detail and support.
Unless you prefer a quote based on some information you give us, you're free to schedule a visit with us and have our team work on your assessment. We can work with you so that your estimate is the closest to the final price, as we can consider all factors: budget, preferences, pool type, size and condition, and more.
Offering and delivering services such as pool deck resurfacing, pool remodeling, or pool deck repairs does not mean you are bringing full solutions. People and clients also need support during their decision-making process and have all the support and attention needed when trying to learn more about their options and what needs to be done in their spaces. If this is your case, we can offer you all the information and help needed to help you understand the needs of your pool area and how to achieve the best results. SoFlo Pool Decks and Pavers of Palm Beach Gardens is aware of how much you need contractors to be there for every step, and we make sure to be them.
You should be aware that pool deck surfacing is more than just the idea of bringing a new design to your backyard and pool. It is important to consider the style and material you desire, as well as the cost and time frame for the project and the durability and longevity of your result, so you don't have to spend more on repairs and maintenance later on. Of course, this applies to other services and projects as well.
There are more than five other considerations and decisions that you need to make when you are resurfacing, repairing, and performing maintenance. We help you with all of them and make sure you get the most out of your investment and the service you requested.
We recommend that you contact our experts for other services, such as pool deck repair, pool lighting, or pool remodeling. They will give you a clear idea of the cost and what is required. We are here to help you find alternatives so that you don't spend more than you can afford.
The pool deck and resurfacing are complex. Let us help you with all your needs and also introduce you to every single service you could need in the short and long term since we are aware that most people think it is all about some maintenance when, in reality, pool decks and all this feature in your outdoor living space will take a toll on you if you don't worry about its durability.
Get in touch with us for any of these services, and we will guide you through each step:
SoFlo Pool Decks and Pavers of Palm Beach Gardens will gladly inform you about the services and help you through this process. We understand how challenging it can be to resurface a pool deck and keep it looking beautiful without it creating more problems. We can help you get the most from your time and work with other services as requested or as we see fit.
Below is our list of additional services: