Pool Deck Resurfacing for Alton Kolter Homes Residents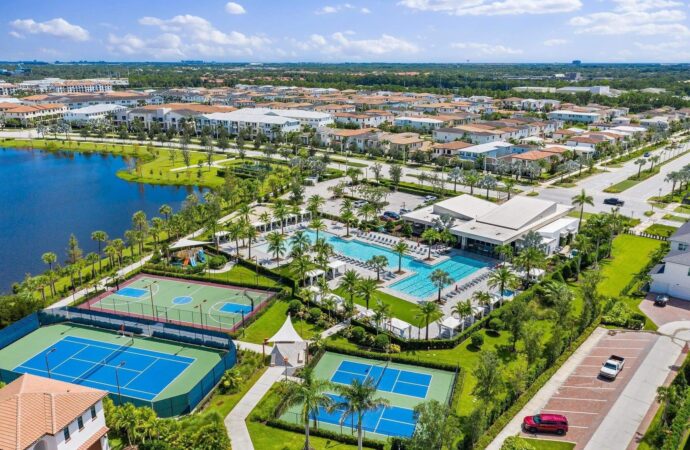 Alton Kolter Homes are one of those areas where "stunning" falls short when describing how pool areas look. Unlike most spaces and locations in Florida, property owners in this area worry about how their pool spaces look and what experience they offer to all users. Therefore, you will see that having contractors or professionals over is very common. Our team can provide full support and assistance at SoFlo Pool Decks and Pavers of Palm Beach Gardens if you are in the area. From pool deck repairs to pool heater installation, we offer you a wide range of services.
Our company has been in the industry for over 15 years. During this time, we have worried about expanding our services and how we can focus on getting more quality and durability for every project. What you get today with us is everything a client should expect:
Quality and durable results for your pool area.

Stunning spaces.

Support and guidance in every step, not only in performing the solution.
Whenever you have repairs, remodeling, renovation ideas, and more, our contractors will be there to support you. Additionally, we can provide free inspections and estimates so that you have a good idea of everything involved in those projects and what you will be paying for. Unlike other companies, we understand how important it is to keep a budget and estimate in mind so you know whether you can tackle the project or not.
Our attention to detail and care for you, coupled with how we want to make it possible, will allow you to have a neat and stunning pool area in your residential or commercial property.
What Is Our Most Popular Pool Deck Surface in Alton Kolter Homes?
---
From brick pavers to stamped concrete, both have a unique style and preference among our clients. The reasons are simple:
Brick pavers offer a classic and traditional look, enhancing and elevating any property's appearance. Hence, it will be more expensive, but its durability and aesthetics are guaranteed.

Stamped concrete is the most durable, affordable, and stunning option in the market in comparison. You can easily repair any cracks or damage, and although it isn't the most breathtaking surface, it offers good aesthetics.
In our company, we have mastered their installation and application. Therefore, you can count on us to complete every part of the project. In addition to these two options, we have eurotile, travertine, spray deck, and even a cool deck for your spaces. And unlike popular belief, they work for small and large pools equally.
Make sure to contact us and schedule a free inspection with our staff so that we can provide you with an estimate. The following will have a detailed design, plan, and procedure for the pool deck resurfacing.
In case you need more projects and services, we have 15+ other solutions waiting for you in the company.
Below is our list of additional services: