Pool Equipment Upgrade Services for Palm Beach Gardens Resi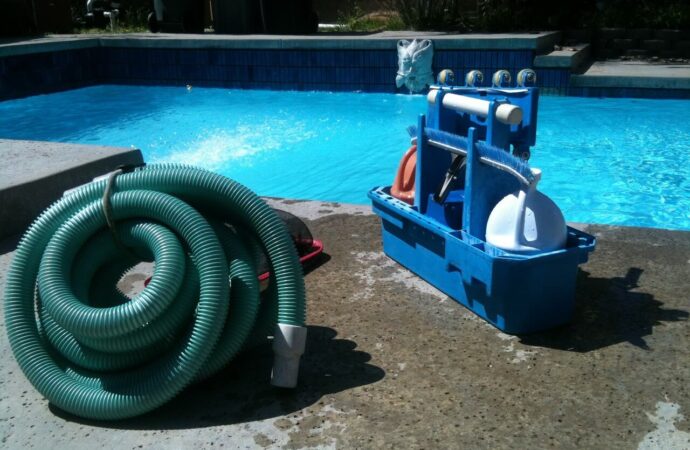 Many services accompany owning a pool, especially if you worry about keeping it in good condition and working on the elements that allow it to continue operating. In case you are unaware of them, our company SoFlo Pool Decks and Pavers of Palm Beach Gardens can provide guidance and support in letting you know all the pool equipment upgrades you should prioritize and worry about. Doing so will allow you to know what can be functional and aesthetic whenever you decide to tackle these projects.
Upgrading your pool equipment is an important aspect of pool ownership that enhances the swimming experience and increases the value and efficiency of your feature. Therefore, it cannot or shouldn't be delayed or ignored if you want to avoid repairs and frequent maintenance as well. This is why we always remind people this: aesthetics are crucial, but functionality is equally important, if not more.
Investing in pool equipment upgrades can yield several benefits, such as energy efficiency, reduced maintenance costs, and improved safety features. As long as you hire qualified contractors, it should all work out in terms of the initial investment and how you can handle the future of the equipment.
Whenever you have doubts or don't know where to start, allow our team to be there. Unlike other companies, we can provide quality support and ensure you get the right assistance in choosing the upgrades you need. Or, in case you want something specific, we will be there to deliver.
What Pool Equipment Upgrade Is Better for Your Space?
---
Whenever you are considering a new upgrade, you most likely want a performance improvement. Therefore, you will need to work with the options that can bring a change in terms of functionality instead of aesthetics. Regardless, some options can offer both, depending on how you see it.
In our company, we consider that energy-efficient pumps should be prioritized. Unlike the usual pumps you get installed, these will reduce your energy consumption and save you money on bills. Additionally, you will keep your pool's use eco-friendly.
Next, automated pool cleaners are amazing to stop being a slave and start enjoying the pool space more. With a single button, you can have the feature ready any time of the day as long as the system is properly installed and managed.
LED lighting, saltwater systems, and even pool heaters can be considered so that your space is ready to take on guests ad users any time of the day. You can offer a better experience too, as long as the features and upgrades are done properly.
Our team is here to help you make decisions. For fear of expenses, we know some pool owners don't like opting for multiple upgrades at once. However, we can make them possible and keep them within a budget if you inform us beforehand.
Why Contact Us for All Your Pool Equipment Upgrades
---
Unlike other companies, we worry about our clients and visitors. We don't want you to get an upgrade just because. We won't recommend it unless it is useful and offers a better experience. Of course, you may be the one coming to us for it, and in this case, we will proceed as per your request.
However, whenever you reach out and want recommendations and guidance from our contractors, we will focus on what you truly need for the space. For instance, you can schedule a free visit so that we can inspect the pool and take notes of all the upgrades that can be made. In essence, we will list them in order of priority and what you should be doing or your area the most.
But is working with us the right option? Our company SoFlo Pool Decks and Pavers of Palm Beach Gardens, is here to offer support and top-quality services. We are able to work around your needs and focus on what you truly require. Furthermore, we will listen to your request and any changes you want to make.
Whenever you decide to work with us, expect expertise from qualified contractors with over five years of experience; coupled with their skillful workmanship and customer satisfaction we offer, everything will be perfect.
In addition to how we work, we keep our prices competitive and ensure that you balance quality and price well. Hence, expect us to fit the project within your budget.
How Do We Proceed with Pool Equipment Upgrades?
---
A process is difficult to establish, considering that all upgrades for your pool are different. However, deciding or planning the project can follow a schedule and scheme so that you have a better idea of how our team works:
We evaluate your needs and assess the entire space looking for any repairs or extra services required. Then we proceed to have the list with the main upgrades that need to be done.

Our contractors help you establish a budget or stick to the one you have established to bring all the recommendations and pool equipment upgrades.

We will worry about the regulations and the permits needed to have your installation and changes done. Therefore, don't worry about the legal procedures.

Once it has been decided, we schedule the day. As long as you decide to work with us, we will set a timeframe and ensure we stick to it for all the upgrades.
After your pool equipment upgrades are complete, you can enjoy the enhanced swimming experience we provide. With improved energy efficiency, reduced maintenance, and advanced safety features, your pool will be more enjoyable and easier to manage. Additionally, your upgraded pool will be more attractive to potential buyers if you ever decide to sell your property.
Contact us via email, phone, or contact form. As much as other companies make empty promises, we will prove our reliability and how we can help you.
Below is our list of additional services: