Pool Deck Resurfacing for Egret Landing Residents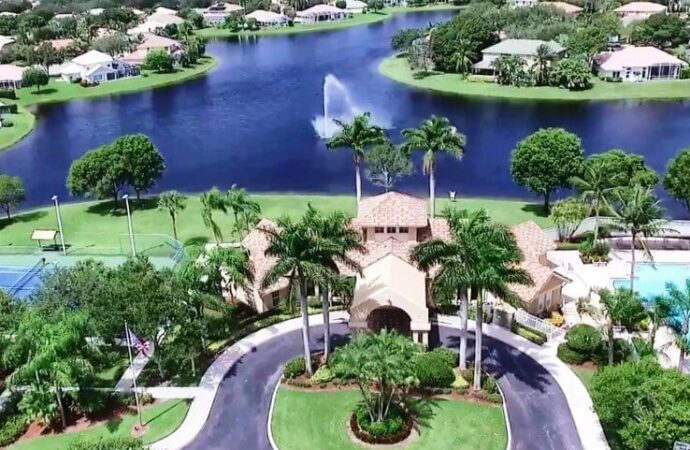 Egret Landing is one of those areas where pools are not only popular but what owners care about the most. Therefore, you will notice that most property owners focus on how they can keep them looking stunning and provide frequent maintenance and services to them. At SoFlo Pool Decks and Pavers of Palm Beach Gardens, we provide full support and service to all homeowners and commercial owners. As a result, they can keep their pools in the best conditions and work around different projects to enhance their beauty and get the most out of their investment and efforts.
While some companies only specialize in one or two services, we have included over 16 different solutions in our company. Since we want to be there for you so that you have quality results, we realized that expanding our solutions would be the best. Of course, this is without sacrificing the quality and durability of any of them. Hence, you can reach out and have our work on pool deck resurfacing, pool remodeling, pool heater installation, and much more worry-free.
First, you will need to contact us so that we can provide the service and attention. We want to know about you and what you are looking for. Second, we need to know about your pool area and its condition so you need to send us details and information. 
Moreover, we would prefer you to schedule a visit followed by a free estimate with our team. Third, we will worry about providing the best attention and support for the request. Finally, you can decide once we have provided your project's design, plan, and estimate.
Our Company Specializes in Pool Deck Resurfacing
---
Although we offer 15+ services, we started as a pool deck resurfacing company in Florida. Therefore, we have multiple options and solutions for this project alone. From eurotile to stamped concrete, we can help you have it installed on your property and ensure you have a neatly done pool deck with them. Additionally, we can provide all solutions around your pool deck, such as repairs and regular resealing, so that it is safe and a space everyone can use.
Let us know your preferred service and how our contractors can help you. This way, you won't have to worry about the quality and how your pool area overall is dealt with. Instead, you know you will get quality attention and full assistance for all projects.
Our contractors' experience and skills, coupled with the top-quality materials and items we use, are more than enough for us to be confident about what we deliver. Therefore, you can expect to install any type of pool deck surface and have it look stunning, durable, and long-lasting.
For other solutions such as pool acid wash, pool heater installation, pool deck resealing, and more, you can use the same methods to reach out: call email or contact form. As long as you take this first step, we will happily work with you on all projects.
Below is our list of additional services: