Pool Deck Resurfacing for Frenchman's Creek Residents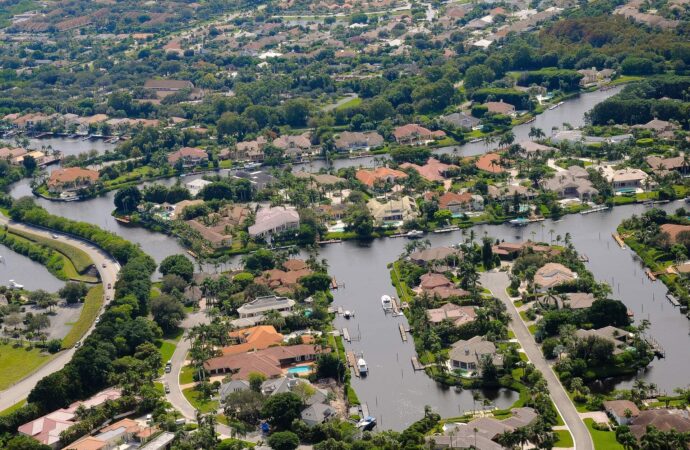 Frenchman's Creek is one of those areas where you can find stunning pools and decks. As a result, most people want to get a property in the neighborhood or work around improving theirs so that they can increase property value or finally enjoy their spaces more. At SoFlo Pool Decks and Pavers of Palm Beach Gardens, we can provide all the support and assistance you need for pool remodeling, pool acid washing, and more services around your space. Consequently, you will get an area that can provide a better experience and open more activities and time with your family and friends.
In case you have a commercial pool, we won't back down. Instead, you can rely on our contractors to take on any pool deck resurfacing or deliver any required service. All our contractors are trained in working with small or large-scale pools and projects. Moreover, we love our attention to detail and how it leads us to deliver even more stunning results around your pool area.
As long as you communicate with us and let us know any preferences, we will be able to customize a plan around your needs. Additionally, we will consider your budget and the durability ad longevity of the materials and items. This way, you will have a pool area that can outlast any other space on your property and offer safety for a long time.
In our company, we worry about how you get balance in every part of your project. In other words, we will combine all elements and aspects so that you don't have to sacrifice quality for price or vice versa. This applies to any other element and consideration in the project.
How Do We Support Your Pool Deck Repairs?
---
Our contractors can handle any crack, discoloration, or sign of damage. Multiple options are available as repairs need to be handled based on the type of damage in the deck. For instance, resurfacing the entire deck is a good option to handle all the damage.
However, pool deck resurfacing can be expensive, and it doesn't always solve the issue since it is required to assess the space and come up with a solution. Our contractors will start there by inspecting the area and focusing on what you truly need. Additionally, we will consider your budget and ensure you don't have to worry about frequent repairs and maintenance from now on.
Remember that our company has been working in the industry for over 20 years. Therefore, we can offer more than only repairs. Full renovations, working refinishing and plastering, and more as options in our business.
Feel free to contact us and have our company work on your needs and projects. As long as you take this first step, we will handle the rest. From inspection to designing and planning, you can expect our contractors to handle each step and work on your business or residential property without issues.
To sum up, we are your contractors and guides, and helpers to make decisions and get the right equipment, products, and materials in place.
Below is our list of additional services: