Pool Deck Renovation Services for Palm Beach Gardens Residents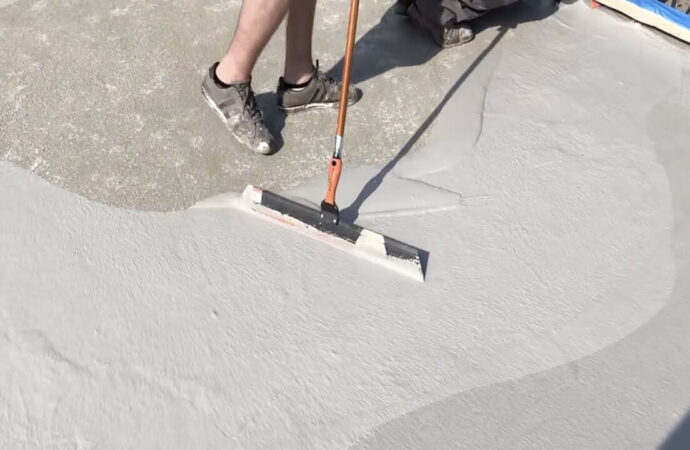 At SoFlo Pool Decks and Pavers of Palm Beach Gardens, we want you to have your space just the way you want it so that you can get the most out of your investment. Therefore, you can count on us when it comes to all pool deck renovation projects you have in mind so that your time and money are worth it. Unlike other companies, we work with quality materials and products. As a result, high-quality renovations are guaranteed from the beginning. As long as you take the first step of contacting us, we will be able to handle the steps and the entire project.
Working with pool deck renovation can be exhausting and a big problem regarding how many elements are involved. This is why most companies don't like taking on projects, as this means they will have to work with resurfacing, repairs, and more services at once. Unless you have a massive or real large-scale project we cannot take, we will be more than happy to provide support for your space. Therefore, take the time to schedule an inspection with our team so that an estimate can follow.
In addition to our support around finding the materials and planning the renovation, we can help you choose the changes and how the design will be.
Because of our experience and skills, we are more than qualified to provide guidance and recommendations around your pool deck renovation so that the result is unique and based on your request. Moreover, we consider these main factors when planning it:
Your budget and how much you want to spend.

Durability and longevity.

Aesthetics and how you want the design.
What Does Pool Deck Renovation Entail?
---
Anything that makes your pool more stunning and safer in terms of repairs and damage in the space being handled. Among all, the most common step and service performed is pool deck resurfacing. Hence, you will realize that most projects will involve it no matter the type of renovation or change you want to perform.
But does this mean it is all about resurfacing only? Not really. In case you want to add any features and beauty to your space, this can be included in this service. Therefore, you have quite the range and freedom to work on the renovation.
Our team can help you with the entire project and ensure you have a good idea of the scope of the process. However, unlike what you may think about renovations, the truth is that you can tackle them as small or large projects. In other words, if you only need some small changes or are aiming for basic repairs and features, this can enter the category. Therefore, don't feel pressured about how you can have the pool deck changed with the team.
Ideally, we want to work around your request and, depending on how we notice the pool deck's condition. From there, we can design and plan the new deck appearance and make sure it suits your budget and needs. as long as we can find a balance and ensure you are happy with the result, we need nothing else.
How Much Does It Cost to Renovate Your Pool Deck?
---
Several factors are involved in this project. Hence, it is difficult to establish an estimate or average around the general renovations that take place. from the price, materials, and specific renovation to how much you can afford in terms of expenses, all the elements should be considered so that a specific average or estimate is provided.
Our team worries about your preferences and needs at SoFlo Pool Decks and Pavers of Palm Beach Gardens. In other words, we are trying to get a good space between what you require for the pool deck while also thinking about your finances and personal needs. Therefore, feel free to have us as your experts; we will be more than happy to support the project.
That being said, our team can deliver a free inspection and estimate for your service aloe. Moreover, we can adapt it to your request and change it based on your requests and any additions you want to make. In case it is necessary, we will provide multiple options for the space so that you can get one that goes better for your budget and vision of the pool deck.
On average, a pool deck renovation can cost between $8.500 and $30.000. what makes the difference is the pool size, the type, the specific renovation you are looking for, and how you want to approach the renovation.
Therefore, contact us first and have our team work on small changes if needed. We will be more than happy to provide guidance and support throughout the process.
First, contact us and let us know your service and request. Then we can proceed with all the information and help you complete every part of the project in no time.
How to Get in Touch with Our Contractors
---
All it takes is a call or email. You can also use our contact form to get access to all information and details about our service. In case you want to schedule an inspection and free estimate, you only need to let our team know about the service you're requesting, and we will set one for you in no time.
Unless you are trying to get a specific result, our contractors are able to provide guidance and recommendations around the design for renovating your pool deck. Hence, you can count on us as the usual builders and professionals but also as guides and supporters in terms of how you can design and plan the renovation.
Allow us to be there for you and ensure that your pool deck renovation is neatly done. As a result of doing so, you won't have to repeat the service or worry about any projects.
To sum up, our company can work on any small or large-scale change based on your needs and within your budget.
Below is our list of additional services: