Pool Deck Repair Services for Palm Beach Gardens Residents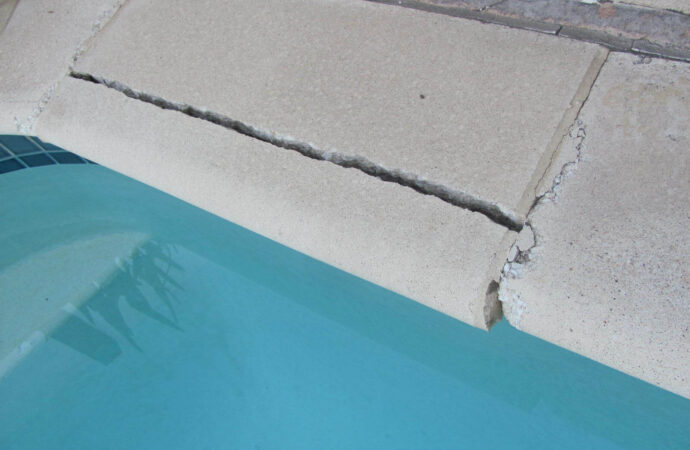 If you want a pool deck people can enjoy, focus on keeping them safe above everything else. As a result, more people will come over and create better memories. Therefore, pool deck repairs and services to keep your place in the best condition should be prioritized. At SoFlo Pool Decks and Pavers of Palm Beach Gardens, our contractors will guarantee that every repair is neatly done. Unlike other companies, we will do this by inspecting and assessing your space first. We don't want to make mistakes and be unable to provide a repair that adapts to your needs, including how much you can spend on it.
In our company, we will be able to consider all factors so that you get an estimate, plan, design, and result before we even get to work. In other words, we are here through the entire process so that you don't have to worry about the details or how some projects and parts of them can be taken care of. Therefore, rely on us for every step, and we shall provide all the assistance required.
Is the inspection mandatory for us to work on the repair? Not quite. However, we would rather have it done instead of waiting for a late introduction to how the pool deck is. Moreover, we can provide you with a free estimate before you decide to work with our team in case you have doubts or want to know how much your pool deck repairs will entail.
Pool deck repairs can be avoided if this area around your pool is well-installed and made from high-quality materials. The type of surface that is used will determine how long they last as well. Still, suppose we have to summarize the problem in most cases. In that case, it is that, unfortunately, many pool decks in the city have poor installation or low-quality materials, which can lead to a disaster from the beginning and due to the "experts" that took care of the project, who didn't really pay much attention to it. SoFlo Pool Decks and Pavers of Palm Beach Gardens, as a company that cares about all owners, offers top pool deck repair services that will save you both time and money. 
For more than 20 years, our team has provided high-quality services that will ensure that your outdoor spaces remain safe and beautiful. We are the preferred choice for residential and commercial property owners since we focus on quality, durability, and longevity to then move on to aesthetics and how beautiful the result ends up being.
When having qualified experts means you don't have the need to keep investing in the same repairs or worrying about additional expenses as your needs change. Other "experts" may not be able to deliver the high-quality repairs promised, and we are far from being them due to how much we work to offer the best support and service in the area.
We can help you select the right solution and make sure you don't spend too much. We will immediately repair any damage to your pool deck caused by external or unusual sources and ensure that there are no further problems.
To ensure your pool deck lasts, you must be careful. We work to ensure the durability of the repair and the benefit to your outdoor space. For it, only the best materials should be used.
A pool is an investment. It shouldn't be an ongoing expense whatsoever. The pool should not cost too much to maintain, and it should be affordable if you are allowed to stick to minimal maintenance and effort. You want complete control of your space for many years without worrying about every detail.
We can repair any cracks or damage to your pool deck. We can repair it no matter how small or big the surface is. Deck repairs with us are completely safe, and you don't need to worry about any other issues. If you have any questions or concerns about your space, we are available to assist you and remember: our role and support begin when you contact us and ask questions or need to clarify some doubts.
Do Not Take It Lightly
---
You might be concerned about the cost of repairs and whether they will make your bank account go down to zero. As experienced contractors, we can tell you it all depends on how well your deck and pool have been maintained and if the installation and its quality are up to the standards as well. Also, in how skilled other professionals are in providing services to repair and most likely dealing with the same issues you are contacting us about. There are many ways to fix different kinds of damage. Professionals can help you decide the best course of action in order to achieve the desired results. We won't waste your time or make you spend too much since we don't want to be like the other contractors who only want to provide repair, so you keep going back to them.
We will inspect the pool to see if any cracks or areas have become brittle over time. This will help prevent problems from worsening and allow you to enjoy your space for many years.
Problems with the filtering system can cause cracks and other problems. Evaluating the damage and deciding if additional action is necessary is crucial.
Pool owners are concerned about their finances and whether they have enough money to repair their decks. We will inform you about any action before we take it. We care about you and your ability to pay for this service, so rest assured we will work around your budget and conditions.
SoFlo Pool Decks and Pavers of Palm Beach Gardens strives for affordable options. We won't make you pay a large amount or force you to pay a lot. We want you to avoid further damage and serious consequences, but we know it can be expensive when choosing other experts. Our clients are encouraged to allow us to assess their pool decks, and then we will send them a customized quote that suits their budget, so we make the difference in this aspect alone.
We will give you all the information necessary to determine any problems or repairs that may be needed in your pool. This will help you understand what decisions you should make and something crucial in all this: pool repairs shouldn't be delayed.
We Do It All for You
---
We can help with common discolorations and cracks, but we are able to deal with less common and more complicated repairs and issues based on what your pool deck is facing.
Different materials can be used to fix cracks. Brick pavers, for example, can be easily repaired by simply replacing each individual paver and based on the entire damage in the space. 
Each paver tends to be small or medium size, so it is best to replace the damaged one with a new one. While doing this, we will care not to damage the other pavers in the area affected.
You can repair tiles and other materials in the same manner as concrete. However, you must fill cracks with concrete most of the time or find another material that meets the quota or goes well with the specific repair being performed based on the current surface.
We will work hard to make sure none of these small yet concerning repairs is a problem for you in the future. We will also identify some issues and ensure you get a hand from our contractors to prevent them from becoming a nuisance sooner rather than later.
Below is our list of additional services: