Learn More About SoFlo Pool Decks and Pavers of Palm Beach Gardens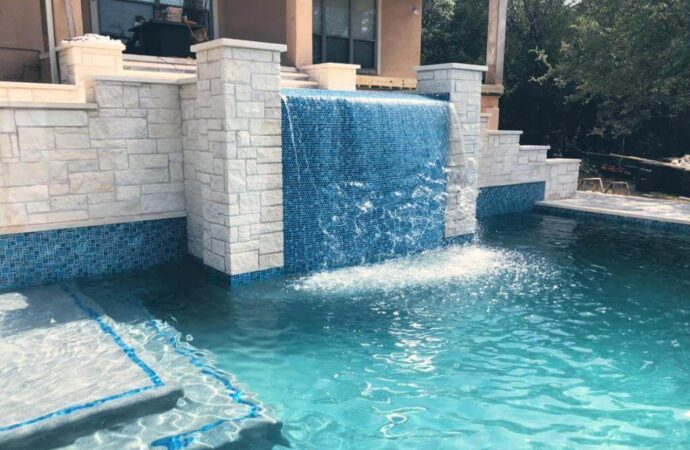 In case you are struggling to find qualified contractors for pool deck resurfacing and other services around your pool area, our team at SoFlo Pool Decks and Pavers of Palm Beach Gardens is only waiting for a call or message. Unlike other companies, we have been working in the industry for over 20 years and never offer a service unless we are confident we have mastered it. Doing so allows us to deliver the best attention and support so that your pool area is neatly done and you can get the perfect result aesthetically and functionally.
Therefore, feel free to rely on us for 15+ other services in the area. We will be more than happy to support you and ensure you don't have to spend more than needed and can afford it. In any event, we bring more than one option based on your preferences, needs, and budget so that you can choose the most suitable one that provides you with balance. Hence, you can contact us and ask for anything right away.
Additionally, we are not waiting for you to hire us in one go. If you need to take your time to make a decision, we will be more than happy to provide you with a free inspection and estimate. As a result, you will be able to get a clear idea of how our team works and the benefits you get when choosing us. This applies to any of our services and questions or requests you may have about your pool area.
Our company, SoFlo Pool Decks and Pavers of Palm Beach Gardens has provided the best pool deck services and experience to all property owners for over 20 years. We offer pool lighting repairs and pool deck resurfacing among the main and most popular services, and we make sure you are happy with the result. More than just being happy, we want to ensure that you don't have to continuously invest in repairs or remodeling projects when our services and the results we're able to achieve should allow you to enjoy your pool worry-free for the next ten years with close to no repairs and maintenance needed.
Our job is not to do the work again but to ensure you get the best possible results. It will cost you more time and resources if you bet on a cheap contractor or just service. This is why we highly recommend having us deal with your projects and allow us to bring all the support you need inside and outside the worksite.
We only use high-quality materials. This allows us to guarantee quality, durability, longevity, and aesthetics, unlike other companies or "professionals" in the area. Our experts have at least six years of experience in the industry and are familiar with all aspects of:
Pool deck resurfacing.

Pool deck repairs.

Travertine installation.

Installation of diamond brite.

Pool lighting.

Spray deck.

Pool coping.

Pool remodeling, and much more.
We put a lot of effort into ensuring they can handle both large and small-scale projects. This will allow them to deliver the best results and you to have trustworthy and qualified experts working on your needs. Many of them have been with us for many years. However, we ensure that they receive additional training and can meet our high standards in case they don't start their career with us or need to be updated with new products and technologies.
We want you to know that when you call us to get your pool deck resurfacing, your outdoor living space remodeled, or any other related industry service, you are leaving your property in the capable hands of professionals who will work hard to get the best results.
We Are Here for All Your Needs
To ensure you understand this, most deck owners call us when they need repairs or resurfacing. This is because their decks have become damaged over time or something they couldn't avoid took place, making them invest in the deck once again. We can help the person who needs it, but we also offer help to those who wish to just have a different design and work with the aesthetic part.
For example, some homeowners want to give their pool decks a different look and feel. We are happy to oblige as this will allow them to achieve the design and style they've wanted for a while, and our team will handle all the lighting or remodeling needed for it.
Contact us to receive more information or to speak with one of our contractors so you can have a better understanding of what we do for you.
Below is our list of additional services: