Pool Deck Resurfacing for North Palm Beach Heights Residents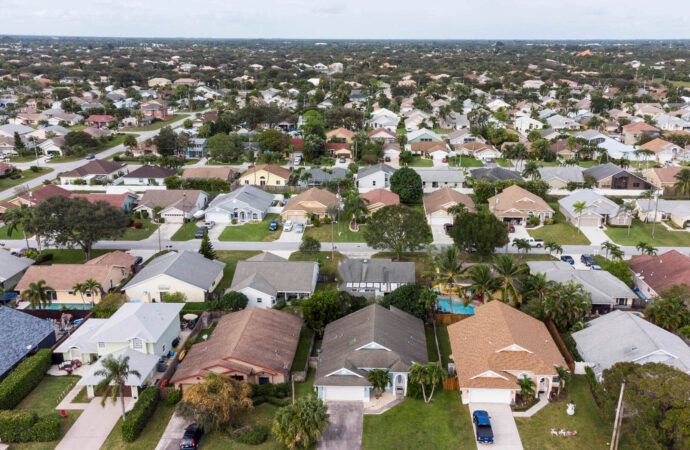 North Palm Beach Heights is one of our favorite places to work. Unlike other companies, we don't limit ourselves to the usual projects and pool deck resurfacing. As a result, we enjoy helping every pool owner in the area and can guarantee a durable and stunning project for your space. SoFlo Pool Decks and Pavers of Palm Beach Gardens is available all year round and ready to take on your projects. As long as you take the first step of calling or emailing us, we will gladly provide our support and help.
Pool deck resurfacing is, indeed, our top service in the area. Therefore, multiple surfaces and materials are available, including eurotile and brick pavers. In case you have a specific project in mind, our contractors can listen to your request and determine if the surface you want is within our services and what we are able to offer. Whenever the surfacing includes travertine, stamped concrete, and our available materials, it shouldn't be an issue for our contractors.
Additionally, we will consider your preferences and needs so that you get the best estimate and plan for your project. Unlike other contractors, we care about covering your needs in every aspect, so this involves the design, what color or material you want, and your budget. Hence, let us know how much you can afford and if you would like to set a limit for every part of the resurfacing.
What if you are looking for a different service? Our company has 15+ options available so that you are all covered and can rely on our qualified professionals. As much as we specialize in pool deck resurfacing, we have made sure to expand.
Do We Offer Pool Deck Repairs for All Pools?
---
Absolutely. Our company isn't limited to residential pools only. In case you own a commercial one, we will be more than happy to help so that your guests and clients can have the best experience. As long as you let our contractors know what type of pool you have and the size, we can deliver proper support and service.
We care about your safety. Moreover, we will consider the different repairs needed beyond the one you may be requested so you're able to get the most out of your investment and time. For this, we must first assess and inspect your pool deck. Second, we proceed to draw a design and plan for the repairs. Finally, we will deliver an estimate and a full overview of how the deck will look once we finish.
To sum up, you can count on our contractors regardless of who you are and your pool area. Let us know in advance, and we will be more than ready to take on the project. Our experience, coupled with the quality materials and equipment we use, is everything you need to have your pool deck and entire space in the best condition.
Below is our list of additional services: