Pool Deck Resurfacing for Eastpointe Country Club Residents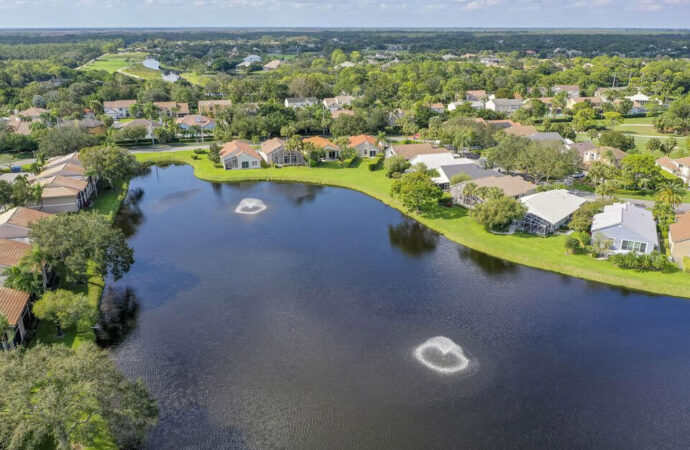 Do you own a pool in Eastpointe Country Club? Then finding professionals and contractors for maintenance, pool deck repairs, or other services must be a hassle. Most companies focus on serving the central areas or skip those places for personal reasons. At SoFlo Pool Decks and Pavers of Palm Beach Gardens, we want to ensure you have everything neatly done and all services properly handled. Therefore, you can count on us for any renovations, repairs, remodeling, changes, and upgrades. As long as you contact us first, we will take on the rest.
As much as we would love to be there by you just thinking about us, this is quite the challenge. Hence, you can and need to call or email our team first so that we can take the rest from there. What is the rest? All the design, planning, and development of your project and service so that you can relax and have the best space in the area.
We strive for perfection, and we make it possible by considering multiple factors when working in your pool area:
Durability and longevity. We want your pool area to last long and be safe for all users. Hence, we need to ensure that resurfacing, repairs, and similar services don't need to be performed often, thanks to how much effort we put into quality and doing them right.
Quality and budget. We don't want you to spend a fortune, but we are trying to make you spend on materials and items that aren't worth it. Our contractors keep the project within budget and ensure you still get the best.
Your preferences and style. We consider what you want equally important during a service and project.
Pool Deck Resurfacing & Pool Acid Wash: We Have It All!
---
Our company has expanded its services over the past two decades. As a result, you can find multiple solutions that aim for functional and aesthetical results.
For instance, pool deck resurfacing is a recurring service. Since we want to make sure you can find yourself and be comfortable with what you choose, we have included surfaces such as brick pavers, stamped concrete, and 3+ other alternatives.
In addition to our efforts in resurfacing, our contractors are trained for repairs, remodeling your pool, working on acid washing, and any equipment upgrades for better performance and experiences. Hence, you will realize that we have it all, and the best part of working with us is how you will have qualified professionals through all projects and a neatly done pool area.
As long as you get in touch first, we can help you throughout the process. Selecting your pool materials, the colors and textures, or even starting with what service you need. Unlike other companies, we don't mind going over each step and working with you while providing support, guidance, and recommendations on what would be better.
Below is our list of additional services: