Pool Deck Resurfacing for North Palm Beach Residents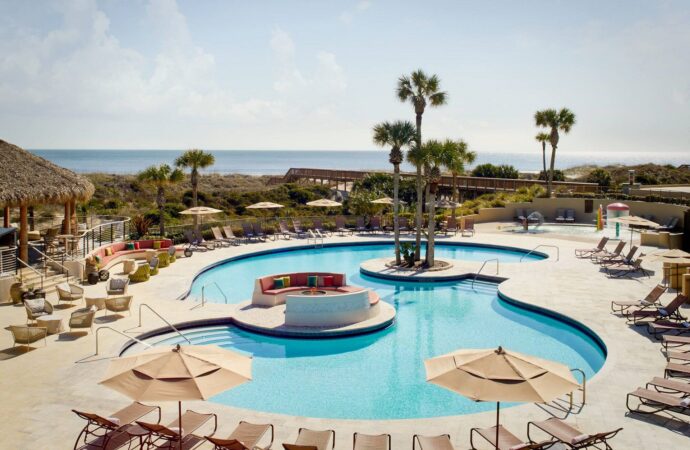 Suppose you're trying to access the best pool deck resurfacing services in North Palm Beach and even more solutions so you can work around your pool area and have a stunning and durable result. In that case, our team at SoFlo Pool Decks and Pavers of Palm Beach Gardens can give you all the assistance and support you need. With over 20 years of experience, we are more than confident and qualified to offer all the services and contractors that will allow you to have a new deck, add some features, deal with repairs and maintenance, and much more.
Although most people in North Palm Beach worry about their outdoor living space and the pool as the main feature, they tend to ignore some repairs and details that need to be handled in order to have a clean and satisfactory performance.
For instance, many tend to ignore or delay pool deck repairs because they feel or think those aren't as important or crucial in their pool's maintenance and how long they will be able to last. Nevertheless, it is the opposite of what they should be doing.
If you delay repairs, it is most likely that you will have to replace an entire part of your pool deck later on or deal with worse repairs that will not only cost you more money but also time and effort. You won't be able to use your pool area for longer, and you don't want to deal with large-scale repairs when the solution was always to deal with a small crack or filtration in the beginning.
This is why we're always encouraging all pool owners to pay attention to the minimal yet crucial areas and that they take the time to have a look at the cracks or identify any repairs that may need attention, so the problem doesn't get worse in the short and long run.
We will make sure you have qualified and experienced professionals working on the repairs and that you won't have to worry about them for quite a while.
We Do More Than Just Pool Deck Repairs
Pool deck resurfacing is, in fact, our main service and the one we are prouder about the most due to all the types of surfaces we have included in our list and the ability of our professionals to help you in every step, so you get the desired results for your pool area.
We know it takes a lot of work to have a project and resurface your pool deck. Still, this experience doesn't have to be a headache but rather a great adventure in which you choose colors, textures, and more so you are able to bring a new design and work around any repairs and maintenance your pool deck may need, all at once.
Be ready to contact us and have our team work on your project.
Pool lighting, pool remodeling, and more services are available in our company as well. When requesting remodeling or resurfacing, we will go over all the options available and help you formulate a plan so you can have the desired result in no time.
Below is our list of additional services: