Pool Sun Bench Installation Services for Palm Beach Gardens Residents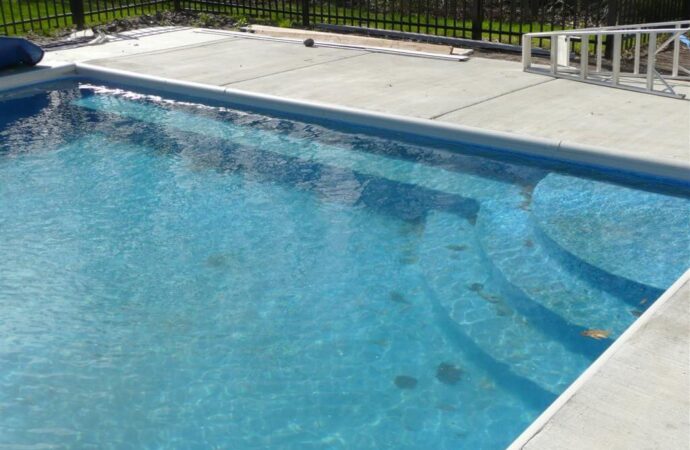 Deciding to install a new feature for your pool is never easy. Besides taking a lot of time and work, you need to consider what element you are adding next and if the feature chosen is a good alternative for maintenance and quality. At SoFlo Pool Decks and Pavers of Palm Beach Gardens, we can help you make decisions and recommend some that can be within a budget and offer a quality experience. Pool sun bench installation, for instance, is one of the options you should consider in case you are looking for relaxation and a feature that is easy to maintain.
In addition to the few repairs and care needed, it isn't expensive or too costly to add to the space. Instead, you can have a sun bench installed for about $2.000. Considering that multiple options are available and that we can customize the bench to your requirements and needs, we can make it possible for less depending on the design and how it can be changed. Hence, don't consider the average absolute. Instead, focus on how it can be either the start or a final line for the feature.
But is installing a sun bench a good option? Depends on what you are looking for in your pool. In case you want a pool that is relaxing and opens a good opportunity to sit and enjoy the water for longer periods, you will love the feature. Moreover, you can have it in any small or large pool, meaning it is a good alternative for any type of pool as long as proper assessment and design have been made.
To sum up, yes, it is. But consider all the pros and cons before moving on with this project. Hence, allow us to be there to provide support.
Are Pool Sun Benches Installed in Any Type of Pool?
---
In essence, they can be installed. However, your pool's condition, size, and type matter greatly when determining whether the feature fits the space well. In case it isn't, we will be able to provide a full overview of why and how we can offer another feature for your pool area so that you get the same result or a similar one.
That being said, we will proceed with the common knowledge: it can be installed in any pool in good condition. Whenever you want to have a pool sun bench in place, we can give you all the details and ensure you have a well-drawn plan and design for it.
As a company with over 20 years of experience that has worked with this installation for the same amount of time, we can help you fit it into any pool type. Lap pools, luxury pools, or your regular designs, the bench will be designed and built around those elements and what you are looking for.
Unlike other companies, we will consider the right factors when determining if your pool is a good candidate for it:
The pool's size and type.

How large do you want the bench to be?

Colors, texture, and materials to be used in the project.

Your budget and affordable investment.

Any preferences and changes you would like for the bench?

Maintenance and post-service requirements.
Working around those aspects will allow us to bring a pool sun bench that adapts to your lifestyle as well, not only the basic factor of having it as the initial investment.
How Much Will Your Pool Sun Bench Installation Cost?
---
As mentioned earlier, a lot of factors influence the price. Your pool's size, type, and condition, coupled with the bench's size and texture or design, will change the estimate. At SoFlo Pool Decks and Pavers of Palm Beach Gardens, we can provide a free inspection and estimate for this project.
In other words, we are able to work around your installation once we have checked your pool's condition and size. From there, we can listen to your request and preferences along with your budget so that we can balance the design and project. Then we move on with the estimate and send it your way.
You can work with our team after receiving the estimate, adjusting it around extra requests, or removing some elements. Additionally, we can bring another option so that you can choose a more suitable sun bench. Unlike other companies, we would love to adapt everything and make it perfect for you. Therefore, don't hesitate to let us know if you have any changes or if you would like to adjust the installation around new aspects and factors.
With this in mind, installing a sun bench in your pool can cost around $1.500 to $10.000. the higher the price, the fancier and more luxurious the bench is. However, we can tell you that spending so much money on your pool area isn't necessary. Instead, you can have the bench installed for around $1k to $2.5k without worries.
Our team will do its best to adapt the price to your needs and focus on how we can make it more affordable. While doing so, we won't sacrifice quality and durability, so rest assured you will still have a feature to enjoy.
How to Reach Out for Pool Sun Bench Installation
---
You can call or email our team for more information. At SoFlo Pool Decks and Pavers of Palm Beach Gardens, we have been working with the service for over 20 years. As a result, you can have a stunning sun bench in place in no time.
As long as you take the first step of reaching out, we will be more than happy to arrange the rest of the process and project for you. in case you want to schedule a visit with us, the way of reaching out doesn't change.
Our contact form is available, too, for any questions and requests. Therefore, don't hesitate and have our contractors working on your pool area starting today!
Below is our list of additional services: